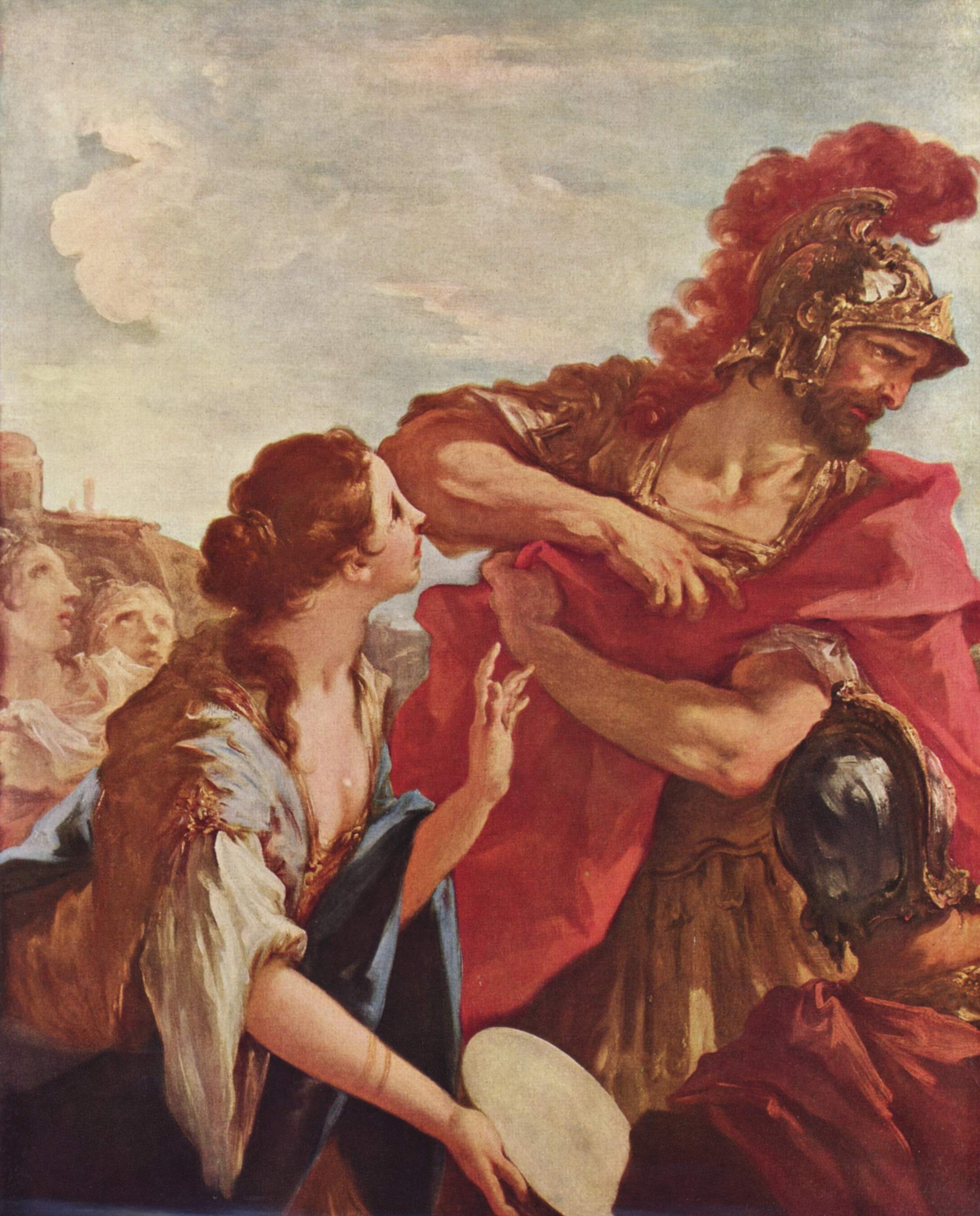 The major work in the Italian Baroque concert on 30 June is a rarely heard but hugely significant masterpiece by a Giacomo Carissimi. But what makes Jephte so special…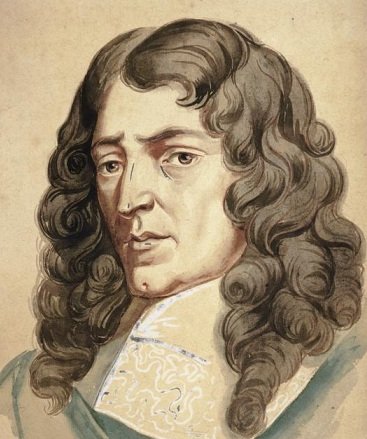 Born in Marino near Rome about 1605, Carissimi worked at Tivoli Cathedral before becoming maestro di cappella in Assisi Cathedral before taking up the the same position at the church of Sant'Apollinare in Rome. He was even offered the prestigious opportunity to take over from Monteverdi in Venice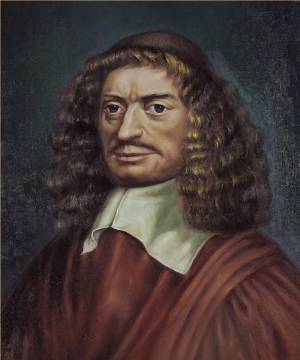 But instead, in 1637, he was ordained a priest and remained in Rome until his death in 1674. His successor there described him as:
'tall, thin, very frugal in his domestic affairs, with very noble manners towards his friends and acquaintances, and prone to melancholy'
Carissimi was hugely influenced by Monteverdi, the founder of opera, but Carissimi's claim to fame was to be the the first significant composer in the development of the Oratorio – the non staged telling of usually epic tales based on biblical texts. In subsequent centuries the Oratorio was to be made famous by composers such as Handel, Mendelssohn and Elgar.
Samuel Pepys once heard Carissimi's music and was delighted by the quality of the music. His Diary records that he met:
'Mr. Hill, and Andrews, and one slovenly and ugly fellow, Seignor Pedro, who sings Italian songs to the theorbo most neatly, and they spent the whole evening in singing the best piece of musique counted of all hands in the world, made by Seignor Charissimi, the famous master in Rome. Fine it was, indeed, and too fine for me to judge of.'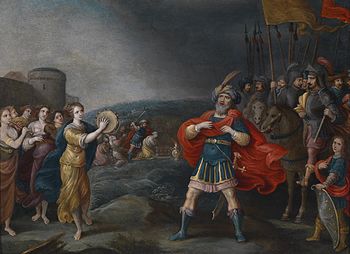 But it all started with Carissimi in Rome and with his Jephte or Historia di Jephte written in 1648. Based on the story of Jephtha – or Jephthah – in the Old Testament Book of Judges, the story revolves around Jephtha's rash promise to the Almighty that if he was victorious in battle against the Ammonites, he will sacrifice the first creature he meets on his return. Unfortunately, on his return he is met by his beloved daughter Iphis.
As the 18th-century French philosopher Voltaire noticed, there are similarities between Jepththa and the Greek mythological story of Idomeneus – except that in that narrative it was his son who was to be sacrificed.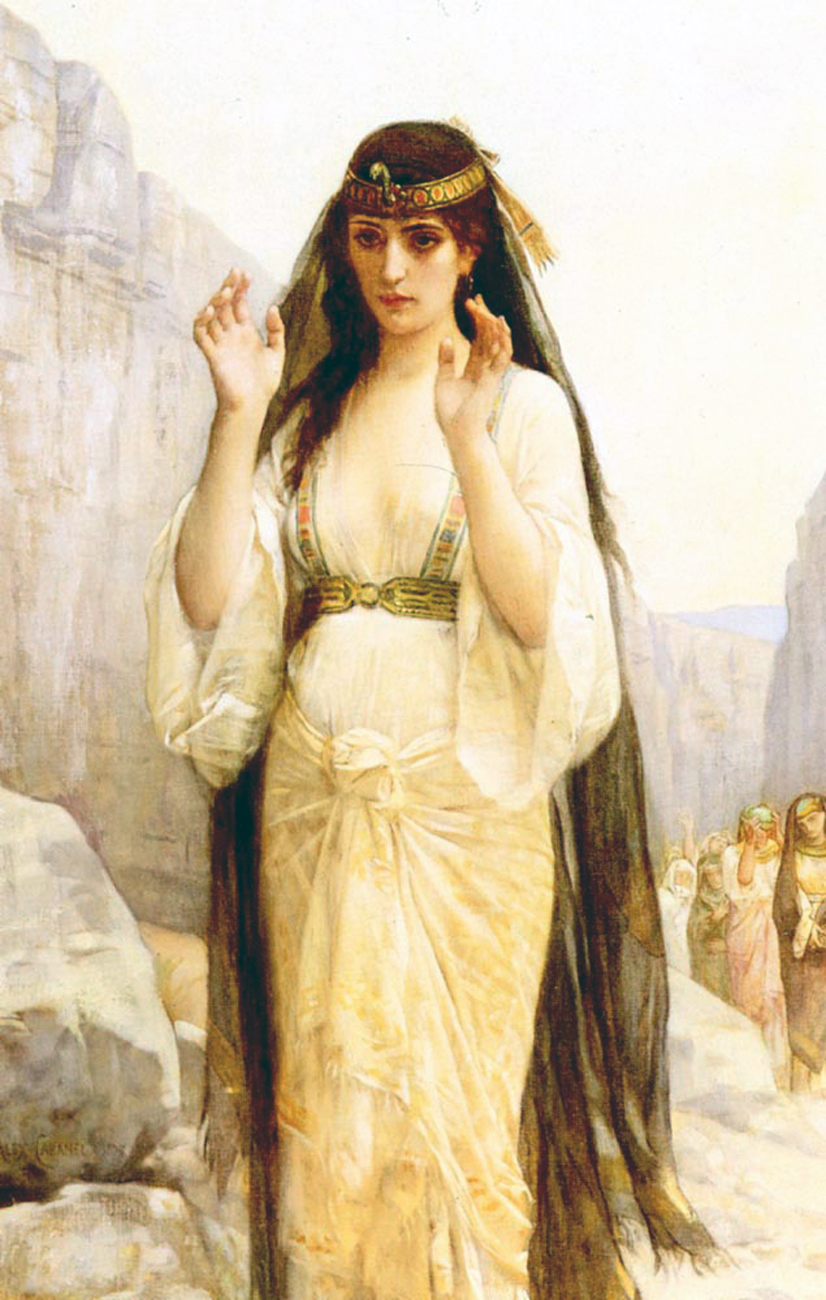 One Hundred years later, G F Handel was to write his last oratorio based on the same subject. Today, Handel's Jephtha is considered to be one of his most sublime masterpieces – now often fully staged as an opera. And over two hundred years after Handel the contemporary composer Hans Werner Henze wrote a version on 1976 for voices, chorus, flutes, percussion and plucked strings.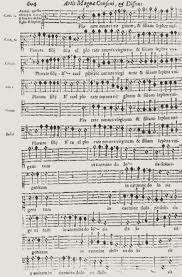 Don't miss the opportunity to hear a live performance of this fascinating work along with other wonderful music fo the period played on period instruments by Musica Poetica on 30 June.
THE BAROQUE SERIES
Italian Baroque
Saturday 30 June
St Michael's Church,
Broad Street, Bath
de Wert Ah dolente partita
Frescobaldi O mors illa
Frescobaldi Partite sopra passacagli
Cozzolani O Coeli cives
Monteverdi Ecco la sconsolata donna [from L'Incoronazione di Poppea]
Frescobaldi Praeludium in E major
Carissimi Super Flumine Babylonis
de Wert Egressus Jesus
Frescobaldi Se l'aura spira
Frescobaldi Toccata cromatica per le levatione
Caccini Regina caeli laetare, alleluia
Carissimi Historia di Jephte (complete)
https://www.bathrecitals.com/wp-content/uploads/2018/08/Jephte-by-Giovanni-Antonio-Pellegrini.jpg
2512
2024
admin
https://www.bathrecitals.com/wp-content/uploads/2017/04/bath-recitals.png
admin
2018-06-16 13:04:32
2018-08-11 13:09:56
Carissimi's Jephte