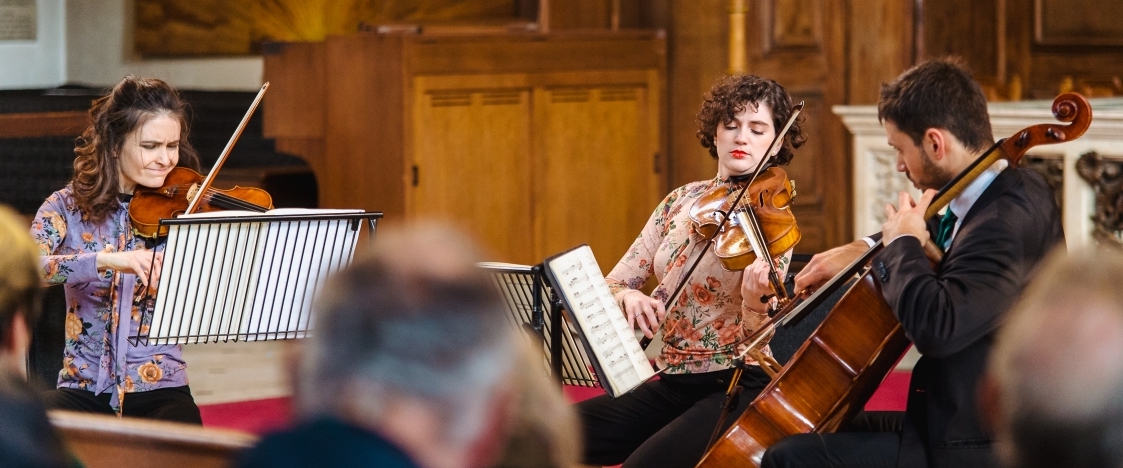 The Venetian Carnival is known the world over for its flamboyant costumes, elaborate masks and opportunity for licence and pleasure. Dating back to the year 1162, the festival was actually banned in 1797 under the rule of the Holy Roman Emperor and later Emperor of Austria, Francis II and the use of masks became strictly forbidden. But it gradually returned and was fully enforced by the Italian government in 1979 as a celebration of the history and culture of Venice and now attracts upwards of 3 million people every year.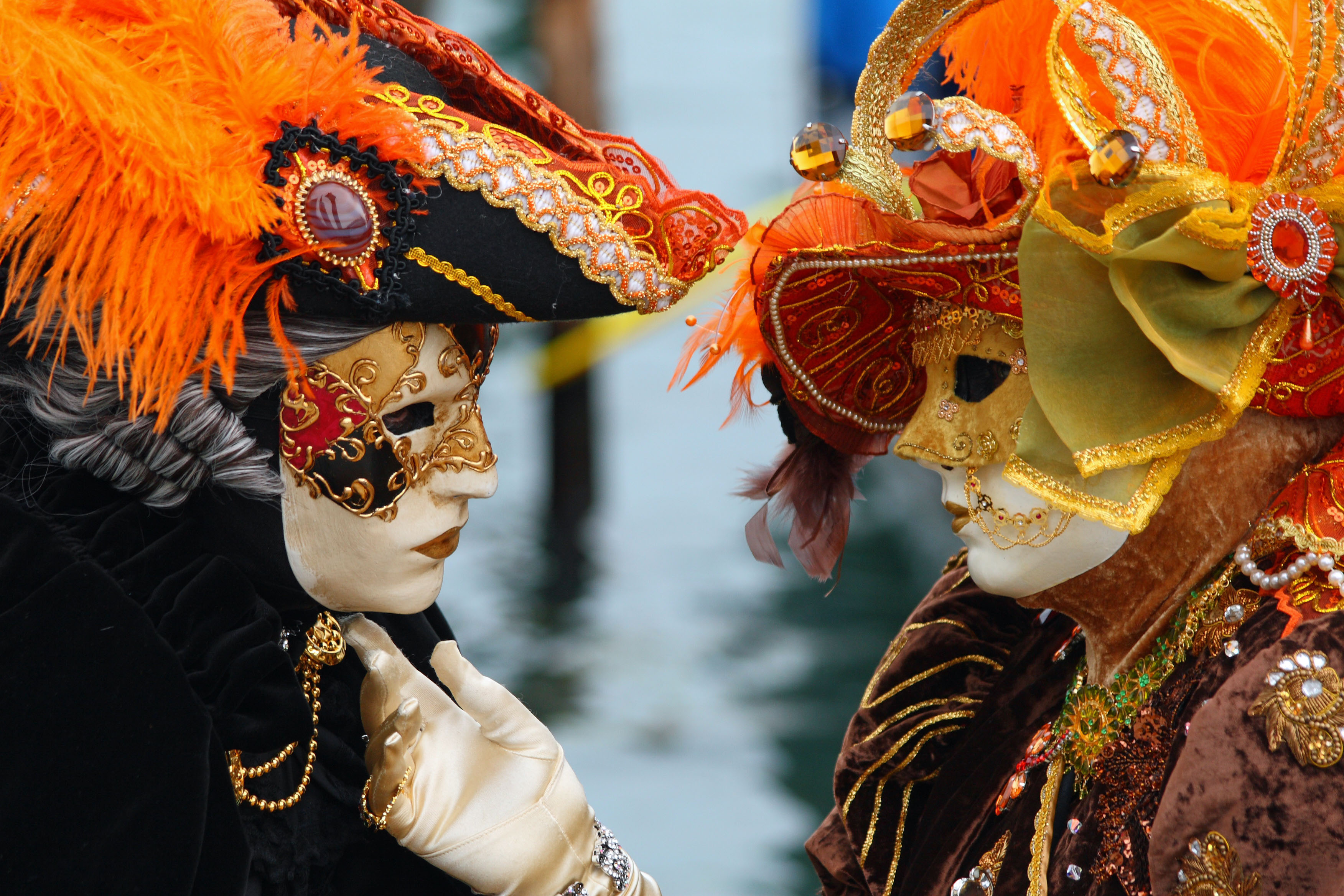 The Carnival of Venice, is a folk tunepopularly associated with the words My hat, it has three cornersand which has subsequently been arranged by composers from Chopin to Paganini and for just about every instrument under the sun. How much is that Doggie in the Window is even derived from the same melody!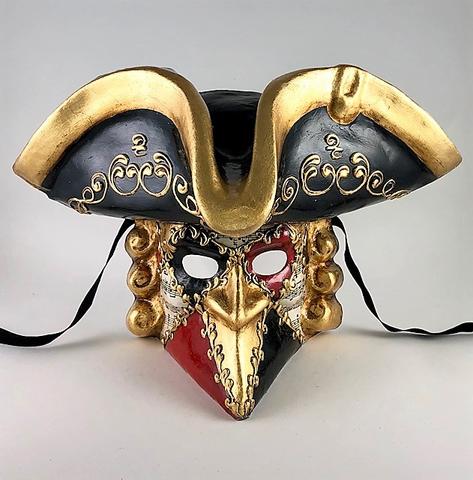 The Carnevale String Trio bring some of this exuberance and excitement to the beautiful surroundings of Bath's St Michael's Church on 29 September with music ranging from baroque and early classical by Bach and Beethoven through to post romantic by Dohnanyi and contemporary with Gideon Klein's tuneful and poignant 1943 trio.
My Hat has Three Corners is also an appropriate metaphor for the Carnevale String Trio consisting of three equal instrumentalists and as Andrew Maddocks of Concerts in the West described them recently:
Carnevale feels like an equilateral triangle: technically and musically balanced and respectful of the other two sides.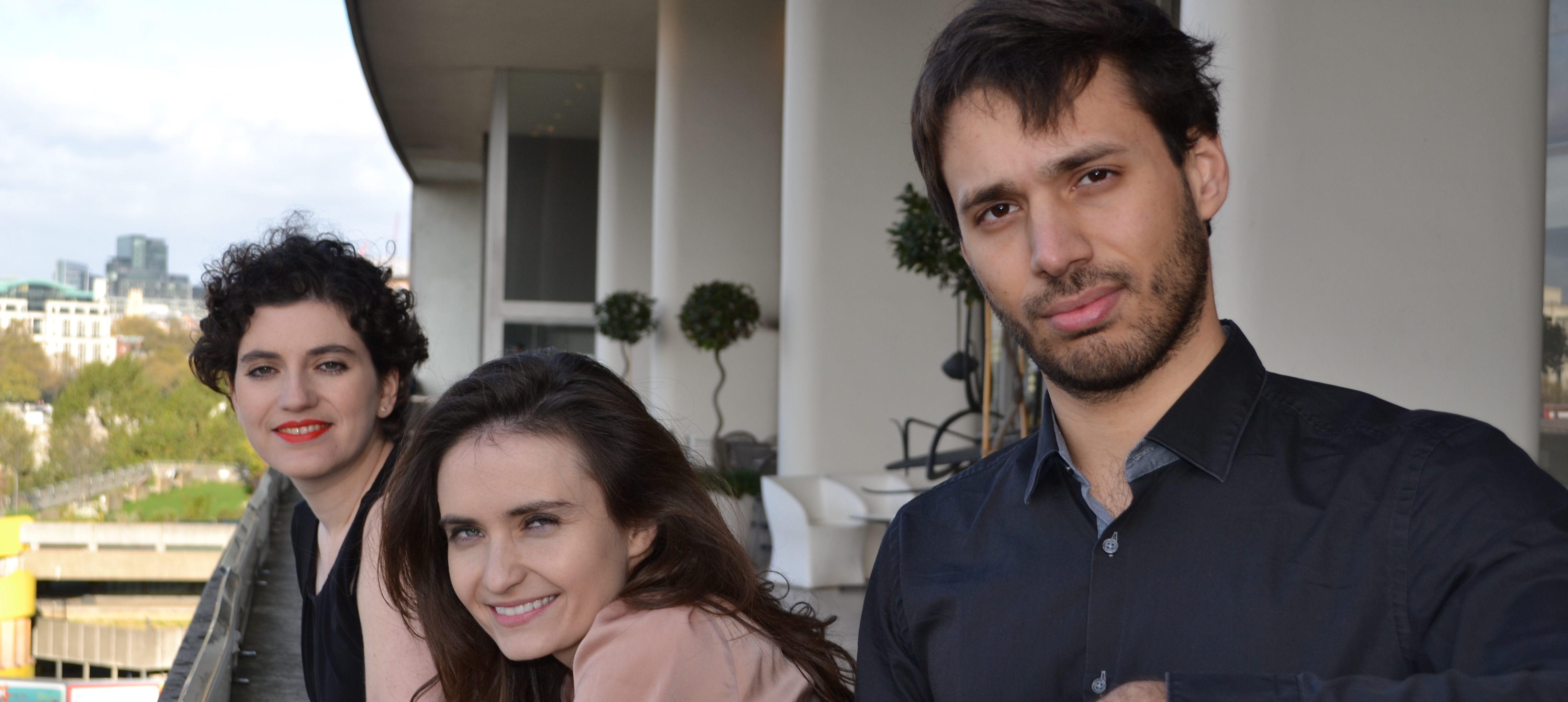 The three performers, Kamila Bydlowska (violin), Shiry Rashkovsky (viola) and Timothee Botbol (cello) are noted for the intensity of their performances and variety of repertoire having received enthusiastic responses from audiences and musicians across the UK. Since they were founded by these three talented and award-winning RCM graduates they have performed in venues such as the National Gallery, Victoria & Albert Museum, Lancaster House and Somerset House.
'Stylish and highly accomplished'

Dorset Echo
THE RECITAL SERIES
Carnevale String Trio
Saturday 29 September
JS Bach          Goldberg Variations (excerpts)
Dohnanyi        Serenade in C Major
Gideon Klein  String Trio
Beethoven      String Trio in C Minor op 9 no. 3
All our concerts now take place in the beautiful and comfortable setting of St Michael's church in Broad Street. 
Tickets are just £15 – £16
Supported by the Carne Trust
https://www.bathrecitals.com/wp-content/uploads/2018/08/Venetian-Carnival-Masked-Lovers.jpg
2336
3504
admin
https://www.bathrecitals.com/wp-content/uploads/2017/04/bath-recitals.png
admin
2018-08-28 21:52:12
2018-08-28 21:52:14
My Hat has Three Corners