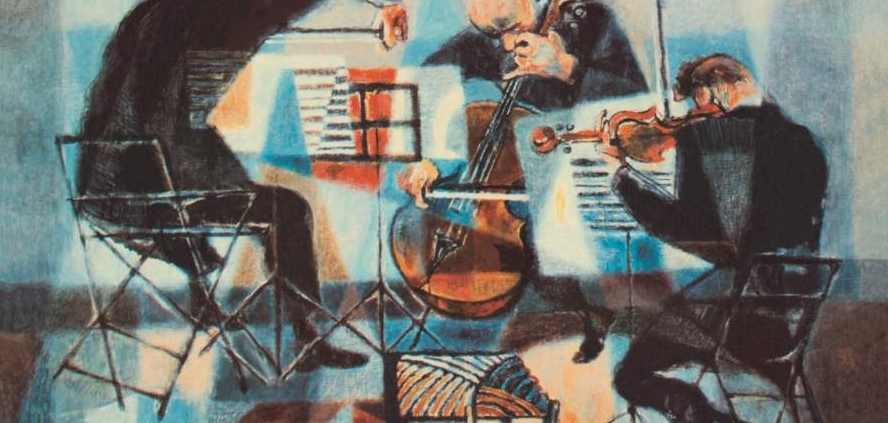 The talented violinist, violist and cellist making up the Carnevale String Trio bring a programme of four of the most exciting pieces written for this ensemble by some of the greatest composers  from the baroque to the present…
Although the String Trio never quite managed to match the popularity of the String Quartet, its origins date back earlier to the Baroque Trio Sonata – often with two violins and a bass instrument or 'continuo'. By the 18th century the string trio scored for violin, viola and cello came to be more usual.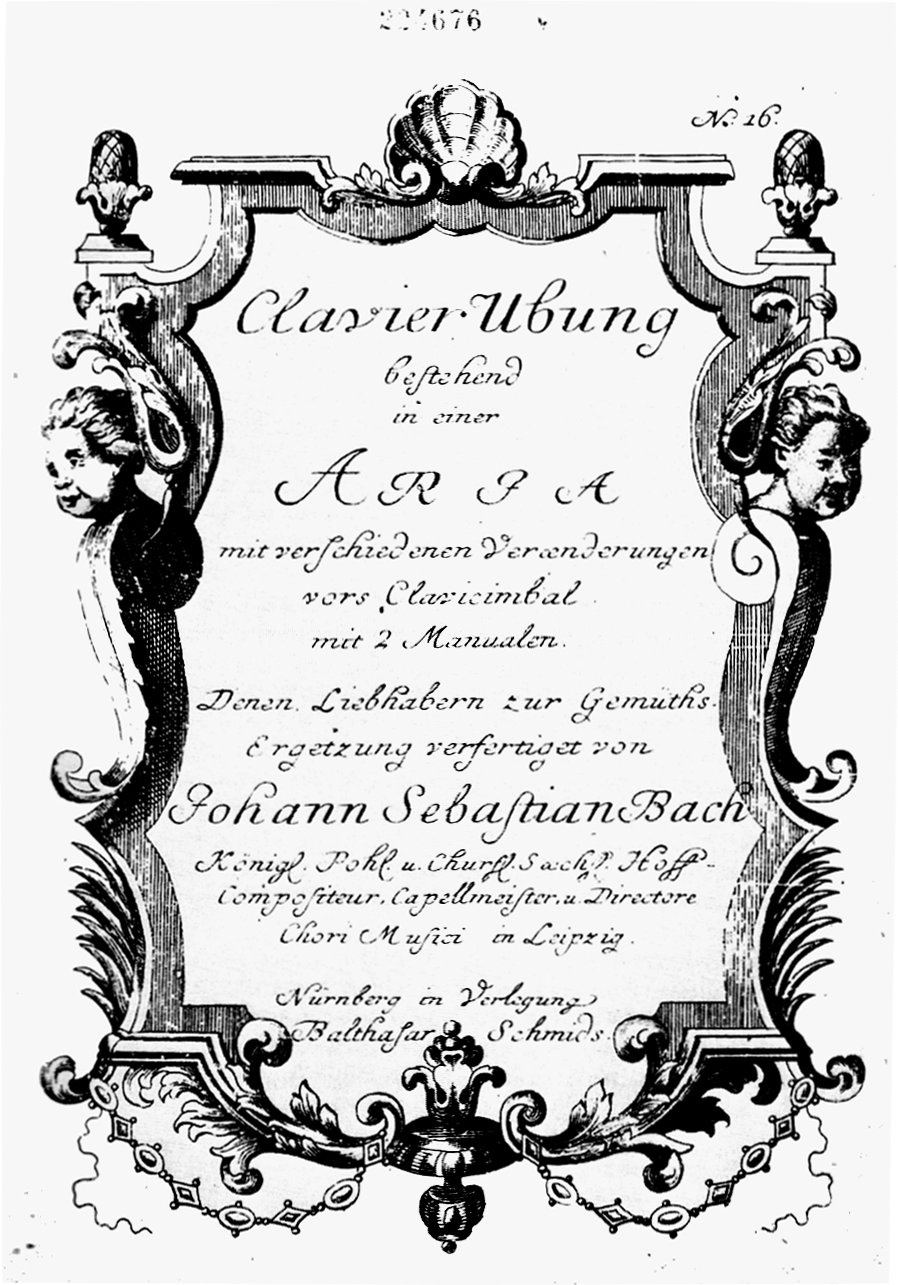 JS Bach's Goldberg Variations were originally written for the harpsichord in 1741 for Johann Gottlieb Goldberg – a rather exceptionally talented 14-year-old from Danzig in Poland. Many of the 30 variations are written in three 'voices' so lend themselves particularly well to be played by three individual instruments and have been transcribed for string trio by Dmitry Sitkovetsk


The Hungarian composer Ernö Dohnányi wrote his delightful five-movement Serenade in C Major in 1902 ahead of its premieré in Vienna. Yet it sounds like something from an earlier age capturing more of the spirit of the 18th century. It is fair to say that Dohnanyi intentionally chose to produce an updated version of the classical serenade for string trio and based his work on Beethoven's Op.8 Serenade.

Carnevale feels like an equilateral triangle: technically and musically balanced and respectful of the other two sides' 


Andrew Maddox: Concerts in the West

Gideon Klein may not be an immediately recognisable name yet this Czech pianist and composer was to become the organiser of cultural life in Nazi concentration camps during World War Two. 
Following the occupation of Czechoslovakia in March 1939 Klein was forced to abort his university studies, but the following year he was offered a scholarship to London's Royal Academy of Music.
However anti-Jewish legislation prevented his emigration and he was deported initially to the Terezín concentration camp – one of the few in which artistic activity was eventually permitted by Nazis on any scale, if only to deceive the broader public as to their real intentions. His works, including this poignant and tuneful String Trio were fortunately saved by his sister after his tragic death in 1945.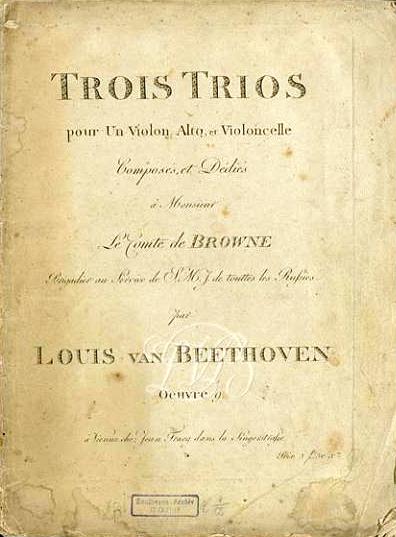 Beethoven's String Trio in C Minor op 9 no. 3 was published in Vienna in 1799 as part of a set of Trios dedicated to his patron Count Johann Geog von Browne and was a significant milestone in the 28-year-old Beethoven's development as a composer. At the time he regarded the trios as his best compositions yet and lead the way for his upcoming string quartets, which became the leading genre among his chamber music compositions.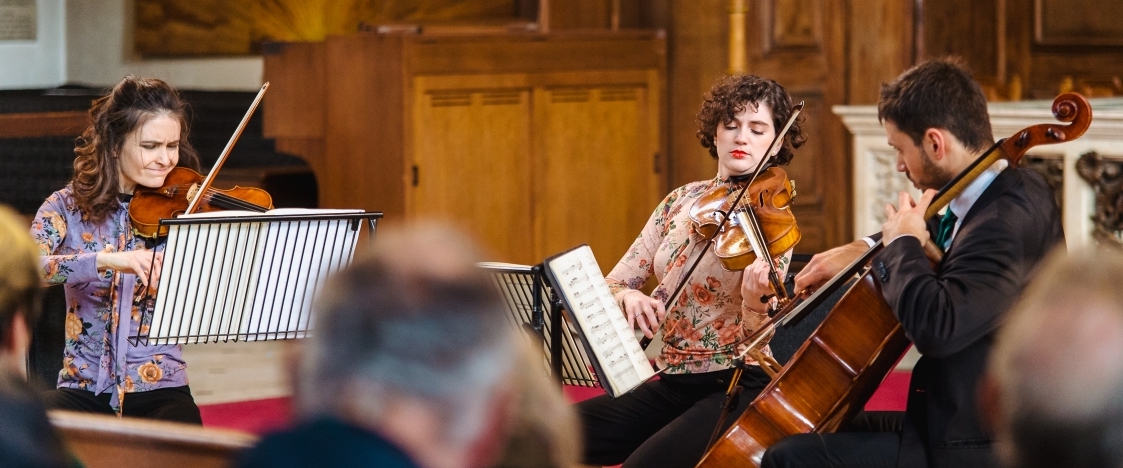 THE RECITAL SERIES
Carnevale String Trio
Saturday 29 September
JS Bach          Goldberg Variations (excerpts)
Dohnanyi        Serenade in C Major
Gideon Klein  String Trio
Beethoven      String Trio in C Minor op 9 no. 3
All our concerts now take place in the beautiful and comfortable setting of St Michael's church in Broad Street. 
Tickets are just £15 – £16
Supported by the Carne Trust
https://www.bathrecitals.com/wp-content/uploads/2018/09/String-Trio-painting--e1536185858268.jpg
603
888
admin
https://www.bathrecitals.com/wp-content/uploads/2017/04/bath-recitals.png
admin
2018-09-08 07:00:57
2018-09-06 10:19:23
A Trio in Four Parts