THE RECITAL SERIES
J.S.Bach Goldberg Variations (excerpts)
Dohnanyi Serenade in C Major
Gideon Klein String Trio
Beethoven String Trio in C Minor op 9 no. 3.
Noted for the intensity of their performances and variety of repertoire, this energetic string trio has received enthusiastic responses from audiences and musicians across the UK. The Carnevale String Trio were formed in 2015 and have performed in venues such as the National Gallery, Victoria & Albert Museum, Lancaster House and Somerset House.
This recital features music ranging from baroque and early classical by Bach and Beethoven through to post romantic by Dohnanyi and contemporary with Gideon Klein's tuneful and poignant 1943 trio.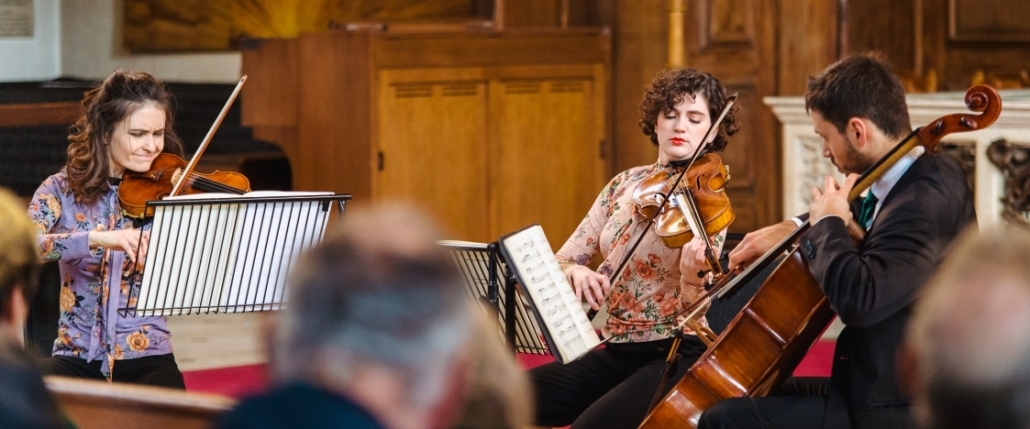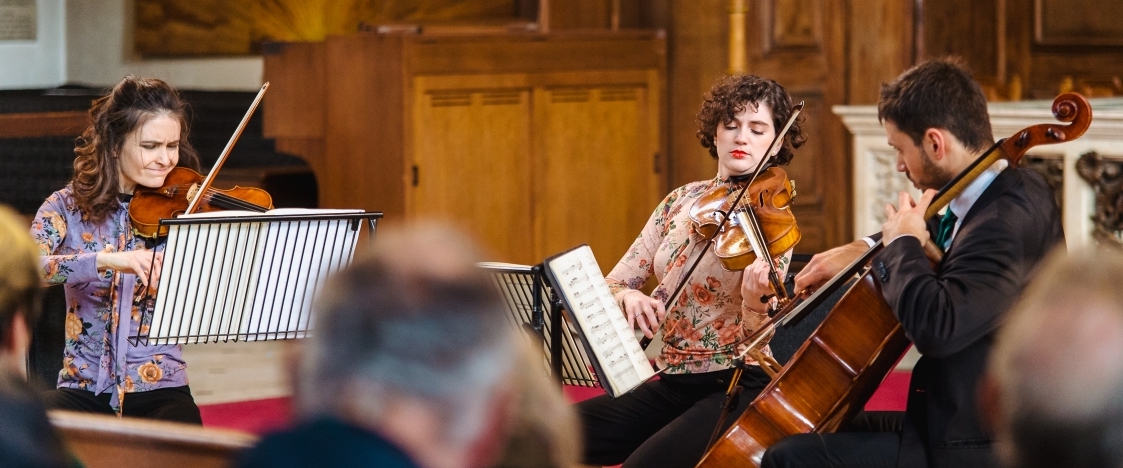 Kamila Bydlowska violin
Shiry Rashkovsky viola
Timothee Botbol cello
Tickets: £16, £15 (with a discovery card – not available on the door)
Available Online now, and also from Bath Box Office, Bath Visitor Information Centre, Bridgwater House, 2 Terrace Walk, Bath BA1 1LN