? Passamezzo for Christmas? ?
We are all looking forward to Christmas more than ever this year…
… so don't miss out on our fabulous festive concert, Old Christmas Returned, with Passamezzo on 15 December.
Limited availability now on tickets
But did you know that for several years during the Civil War in the 17th Century, Puritans attempted to ban Christmas altogether!
It wasn't until the restoration of King Charles II in 1660 that Christmas could be celebrated once again across the land.

In 17th century England, Christmas began officially just after Halloween, with a fast that lasted from Saint Martin's day until Christmas Eve. This was followed by 12 lively days of feasting and revelry – certainly not just on Christmas Day itself!
Did you know?
? Christmas was a time when the wealthy opened their houses to poorer folk, and provided food for their workers.
? Twelfth Night was a time for wassailing crops to help them grow, and of drinking from the wassail bowl
? Christmas was not considered to be truly over until the feast of Candlemas (2 February), when candles were blessed in church, and evergreen decorations were finally taken down. 
? These festivities were reviled by the Puritans, who saw them as ungodly, and attempted to ban Christmas during the Civil War and the Interregnum.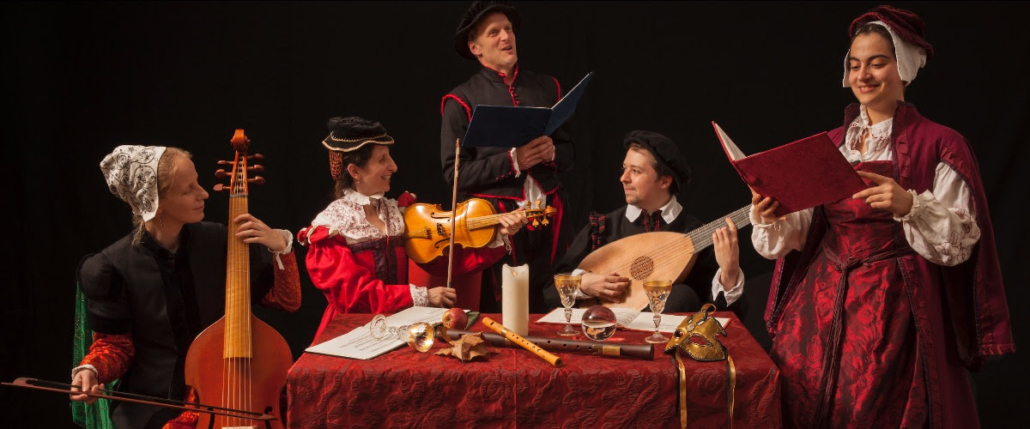 Join us at St Michael's (just opposite Waitrose) for this Christmas feast with Passamezzo and Old Christmas Returned at 7.30pm on 15 December. 
This terrific seasonal celebration will feature music, words and song plus carols, ballads, lute songs, dances and readings. 
?Tickets now include a free digital programme! ?
https://www.bathrecitals.com/wp-content/uploads/2021/12/unnamed-6-e1638441890259.jpg
528
1200
admin
https://www.bathrecitals.com/wp-content/uploads/2017/04/bath-recitals.png
admin
2021-12-02 10:32:43
2021-12-02 10:46:03
? Passamezzo for Christmas? ?