This painting by Edouard Hamman (1819–88) shows the composer Handel with King George I aboard the royal barge on the River Thames in July 1717. This grand royal barge jaunt was accompanied by a Handel's new piece of music – the 'Water Music' suite.
Handel's Water Music will bring the programme of baroque music by Convivio this Saturday to a fitting conclusion. From Leipzig to London will also present works by some of the great European masters: Vivaldi, Purcell, Bach and Rameau.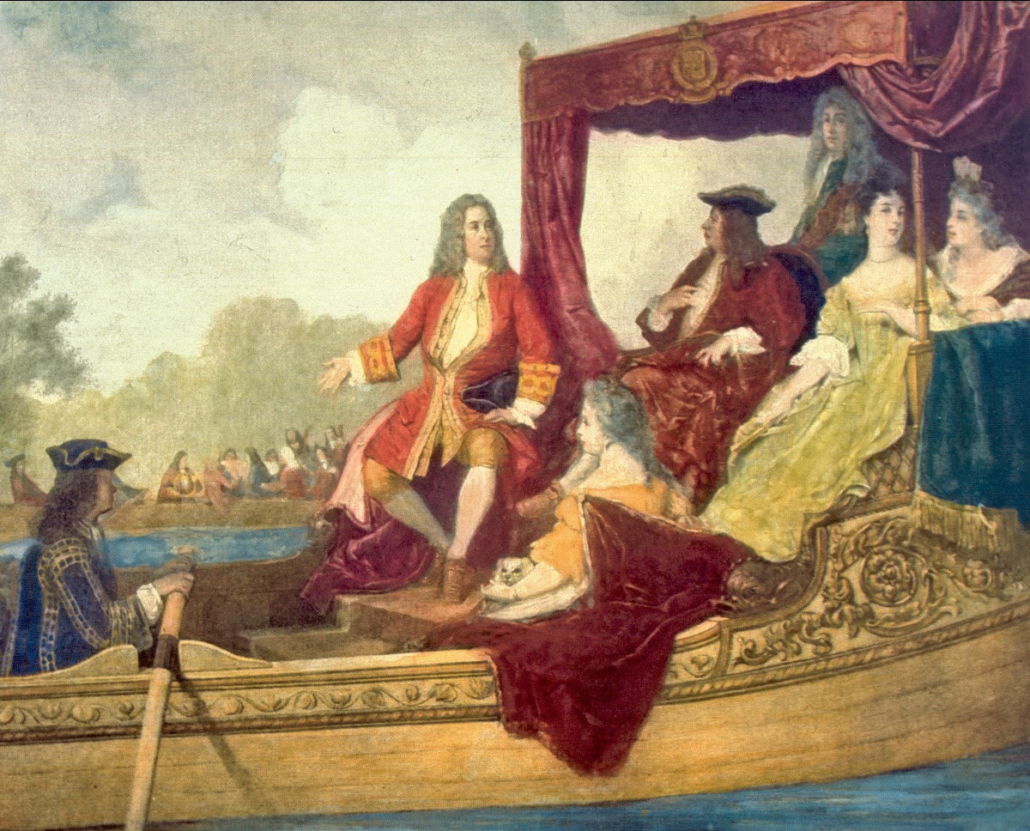 Although painted much later than the actual event in 1717, Hamman's painting certainly conjures up the spirit of the occasion reflecting the paintings of the period by the likes of Canaletto.
As Elector of Hanover, George emp­loyed Han­­­del as court conductor in 1710. The young composer soon moved to London on a generous salary from Queen Anne before George ascended to the throne in 1714 and continued the patronage. But the new German-speaking King was not without controversy and generally unpopular after many opposition polit­ic­ians supported his eld­est son, the future George II.
So a grand royal event was created – a pub­licity spectacle, designed to impr­ess Lond­on­ers and steal the focus from King George's absent son. Water Music is as likely to have been designed as much as an impressive piece of mew music as it was for propaganda to build up the prof­ile of England's unpopular new ruler.
This lavish, 3-part suite for 50 musicians included loud horns and woodwind instruments so that the sound carried across the water along with oboes, flutes, recorders, bassoons, trumpets, horns, violins and basses.
At 8pm the colourful cavalcade of boats travelled from The Palace of Whitehall up to Chelsea. The king and his courtiers watched from the royal barge while a City Barge was employed for the music with Handel conducting. The king was so enthusiastic that the work was played many times with the event finishing long after midnight.
Convivio
Saturday 28 August, 7.30pm
St. Michael's Church, Broad Street, Bath BA1 5LJ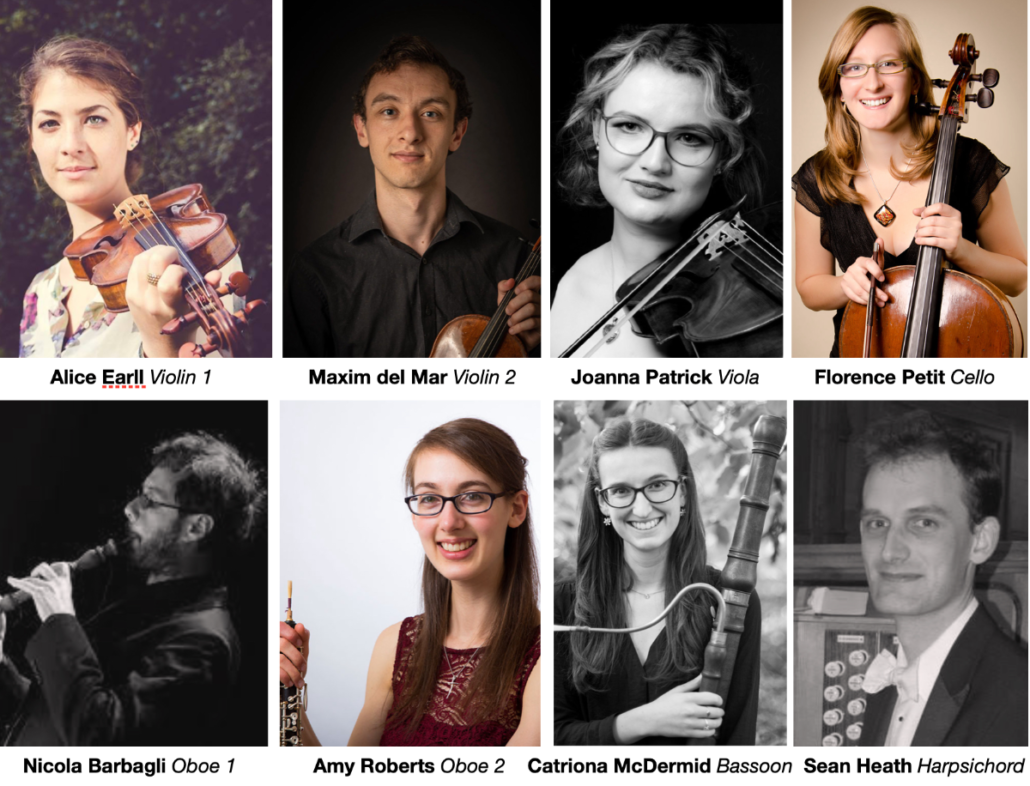 https://www.bathrecitals.com/wp-content/uploads/2021/08/unnamed-1-3.png
1069
1200
admin
https://www.bathrecitals.com/wp-content/uploads/2017/04/bath-recitals.png
admin
2021-08-27 16:50:15
2021-08-27 16:52:33
Handel and the King…