Music and poetry from the reign of Queen Elizabeth I
Director: Tom Hammond Davies 
Sheppard: Libera nos
Tallis: If ye love me & O nata lux
Byrd: Haec Dies & Ave verum corpus
Gibbons: Magnificat and Nunc dimittis 'Short'
Britten: Choral Dances from 'Gloriana'
Vaughan Williams: Three Shakespeare Songs
Shearing: Spring
Rutter: It was a lover and his lass & When daisies pied
"Choral music at the highest level. An impressive experience"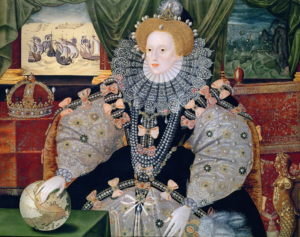 This glorious programme is brought to Bath celebrating the composers and writers who flourished under the patronage of Queen Elizabeth I. The arts were central to her long and peaceful reign and composers such as William Byrd and writer William Shakespeare both benefited from her support. 
This concert features some of the finest a cappella singing in a celebration of the music and poetry of the period together with some more contemporary works inspired by the spirit of the age. A truly magical evening of top quality music. 
With its unique link to Blenheim Palace, the seat of the Duke of Marlborough and birthplace of Sir Winston Churchill, the Blenheim Singers shares the vision of the Palace's UNESCO status by building "peace into the minds of men and women" through musical performances of the highest level. Following their highly successful 2016 tours to Germany and France, audiences continue to be enthralled by the passionate and authentic musical experience presented by this group.