Why is the Piano Trio so popular?
We are so excited to be welcoming BBC New Generations Artists, the Mithras Trio to Bath on 15 October.
The Piano Trio ranks as one of the most popular and successful chamber music groups of all times.
But what makes this combination of instruments so special?
Mozart is generally credited with seizing the opportunities presented by the newly invented piano with the addition of violin and cello to make a perfectly balanced combination of instruments
And yet it is inherently NOT balanced. The piano, for example, can be far more powerful than the other two instruments, It can play lots of notes at the same time, has a huge dynamic range and can effortlessly play notes higher than the violin and lower than the cello. 
But that is part of its beauty and attraction. Collectively the piano trio has an enormous musical range with a huge variety of colour and texture which composers down through the centuries have explored and exploited with great ingenuity and some amazing results.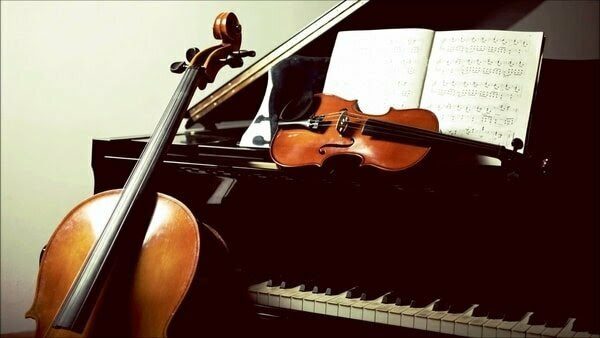 Tchaikovsky and Shostakovich each explored the potential of the Piano trio in their own way. The former creating a masterpiece of melody and melancholy, the second mixing the Romantic spirit with more chromatic moments to form a more expressionistic outcome.
The Mithras Trio have been praised for their 'exquisite phrasing', 'full-blooded commitment' and 'bold, passionate colours'.
In this fascinating and varied programme The Mithras Trio will take us on a journey through the centuries with this most engaging of instrumental ensembles.
The Mithras Trio
Saturday 15 October, 7:30pm
St Michael's Church, Broad Street, Bath, BA1 5LJ

Mozart: Piano Trio in G Major, K. 564
Shostakovich: Piano Trio in G Major, K. 564
Tchaikovsky: Piano Trio in G Major, K. 564
https://www.bathrecitals.com/wp-content/uploads/2022/10/unnamed.png
1014
1410
admin
https://www.bathrecitals.com/wp-content/uploads/2017/04/bath-recitals.png
admin
2022-10-08 14:21:56
2022-10-10 22:06:16
Why is the Piano Trio so popular?