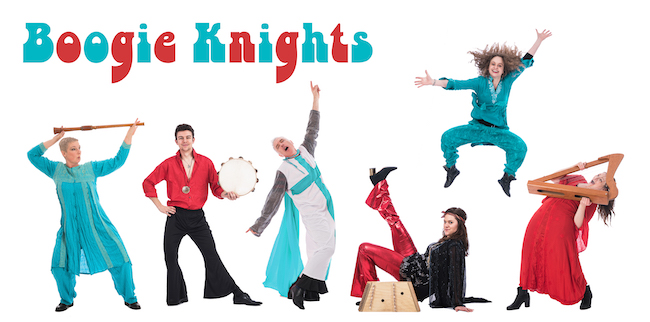 Join early music group Joglaresa for a romp through the Middle Ages where the knights are villainous, the dancers seductive, and even the lullabies are groovy. Let's take a closer look at these Medieval Rebels…
---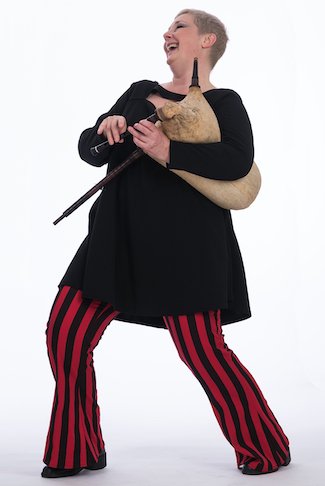 Belinda Sykes
voice, bagpipes, director
The notorious ring leader of the rebel gang is of course Belinda 'Cœur de Lion' Sykes, founder and lead performer in this vivacious group. Widely regarded as one of the most striking and original voices in the medieval music world.
Early music group Joglaresa promise to take us for a romp through the Middle Ages where the knights are villainous, the dancers seductive, and even the lullabies are groovy.
---
Victoria Couper
voice
Groovy Vic jived her way around the castles of medieval Europe picking up stray troubadours and wandering minstrels enroute. Seen as a pious hero by some, she has often caused confusion by bearing a striking resemblance to Eleanor of Aquitaine (apparently).
---
"Never a dull moment… brilliantly off kilter"

BBC Music Magazine
Obviously, Joglaresa draw upon the 1270s rather than the 1970s. Any reference to the 1970s is entirely…
 coincidental  intentional!
---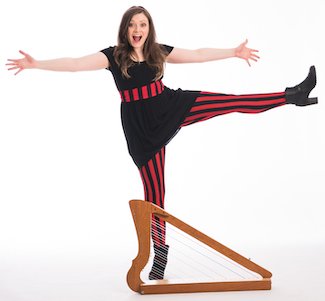 Cerian Holland
voice, harp
Winner of the 1272 international harp vaulting championships, Cerian swept the boards as she simultaneously yodelled across the finishing line.
The programme includes medieval 'hits' such as Machaut's Douce Dame and the anonymous Orientis Partibus, alongside many lesser-known pieces that you'll wish you'd always known – some of medieval Europe's 'funkiest' tunes (it wasn't all plainchant you know)!
---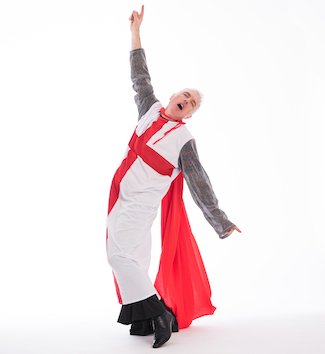 Jeremy Avis
voice, percussion
Although he had all the garb 'made to measure', Jeremy never quite made it to the crusades preferring a life 'boogieing down' with his mates at the 'Pig & Fiddle'…
'Unhinged'

The Arts Desk
---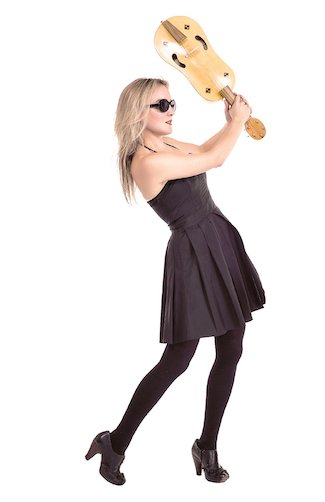 Elizabeth Flett
Fidel, voice
Renowned for her 'Smash & Grab' Fidel techniques, Elizabeth had a few scrapes in Aquitaine and Gascony, not to mention Poitiers, Anjou, Maine, and Nantes.
And as for Brittany… well!
Often written out of the textbooks, women too were professional musicians, composers and poets. Celebrating the week of International Women's Day (8th March), Joglaresa perform songs by Hildegard of Bingen, the Arab-Andalusian princess Wallada, the trobairitz Bieiris de Romans and the Byzantine abbess Kassia.
---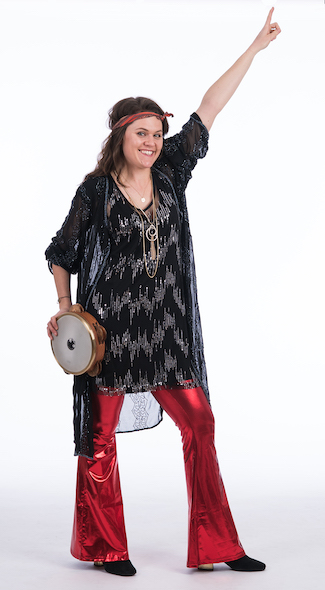 Elsa Bradley
dulcimer, percussion
Since her pilgrimage to Woodstock (the one in Oxfordshire) in the 60s (1160s that is). Elsa has never looked back, or forwards for that matter – she is forever reaching upwards to the stars!
There are also compositions and arrangements of medieval song by modern minstrels Sianed Jones, Elisabeth Flett and Belinda Sykes, all delivered with the group's inimitable energy and cheer.
---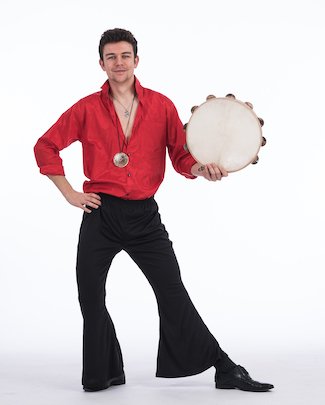 Jordan Murray
dulcimer, percussion
'Jordie M' never leaves home without his old kit bag of tambours collected from his travels to the Middle East alongside King Richard the Lionheart on his third crusade of 1190.
Join us as we kickstart Bath Recitals' 2020 season with an evening of Medieval inspired mayhem and Joglaresa's hit show Boogie Knights!
---
Joglaresa: Boogie Knights

Saturday 14 March, 7.30pm
St. Michael's Church, Broad Street, Bath BA1 5LJ

Tickets £5 – £20 available online – click on button below.
https://www.bathrecitals.com/wp-content/uploads/2020/03/Boogie-Knight-official-650.jpg
322
650
admin
https://www.bathrecitals.com/wp-content/uploads/2017/04/bath-recitals.png
admin
2020-03-04 12:35:25
2020-03-04 12:37:34
Meet the Medieval Rebels!