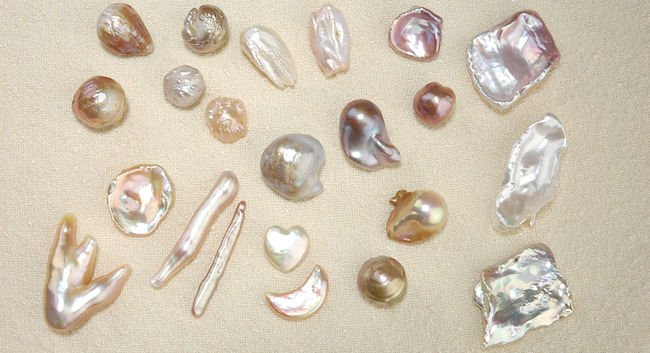 Comparing some of musical history's greatest masterpieces to a misshapen pearl might seem strange to us today, but that is how the term 'Baroque' was born…
To the critics of the nineteenth century, the music of Bach and Handel's era sounded overly ornamented and exaggerated. Taking the term from the Portuguese word barroco, or 'oddly shaped pearl', the rather derogatory term baroque has been widely used ever since to describe one of the richest and most diverse periods periods in Western European music.

The Baroque period ran from around 1600 to 1750 and marks a time of great artistic innovation, strong perfumes, and gentlemen with luscious locks.

During this age, music was seen as a form of communication, paintings were filled with dramatic effects of light and shadow, and even bathing was considered dangerous.
Alongside some of the great names in painting, sculpture and architecture with the likes of Bernini and Rembrandt stood several towering figures in musical composition.

Three of these will be represented in Bath Recital's next blockbuster concert on 24 August with 1,000 years of Baroque.
Handel, Bach and Scarlatti were all born in the same year 334 years ago in 1685. Times three make just over 1,000 year of fantastic Baroque music from this extraordinary trio of composers:
Born in the German city of Halle, Handel was invited to London by the Hanovarian King George I where he became famous for his operas, oratorios, anthems and organ concertos.
 
Generally regarded as one of the greatest composers in Western music, Bach was certainly one of the most prolific German composers, organists, harpsichordists, violists, and violinists of the Baroque Era.
 
Domenico Scarlatti was an Italian composer who spent much of his life in the service of the Portuguese and Spanish royal families.
---
A THOUSAND YEARS OF BAROQUE
Saturday 24 August, 7:30pm
St Michael's Broad Street, Bath
George Frederic Handel
Eternal Source of Light Divine
Excerpts from Messiah
Water Music Suite No 3
Waft her Angels through the Skies from the opera Jeptha
Johann Sebastian Bach
Coffee Cantata
Excerpts from Easter Oratorio
Final Chorus from Cantata no 181
Domenico Scarlatti
Salve Regina
https://www.bathrecitals.com/wp-content/uploads/2019/08/misshapen-pearls.jpg
353
650
admin
https://www.bathrecitals.com/wp-content/uploads/2017/04/bath-recitals.png
admin
2019-08-14 09:57:51
2019-08-14 09:57:53
The Misshapen Pearl