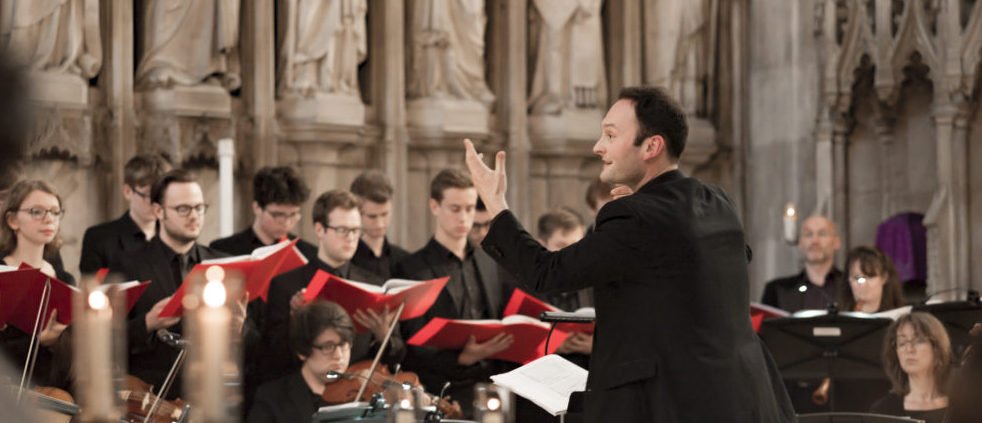 Bath Recitals Baroque Series
Bath Recitals presents some of the finest European Baroque music in a series of four concerts this year from England, Italy and Germany as part of its 2018 Baroque Season. Find out more…
The Baroque Age defines the historical period from approximately 1600 to 1750 which saw the creation of some of the greatest music ever written. From Bach to Handel and from Purcell to Vivaldi, Baroque music mirrored the changing tastes in fashion, literature, architecture and interior design. The word Baroque actually comes from the Portuguese word barroco, meaning Misshapen Pearl.
THE BAROQUE SERIES
English Spring Baroque
Saturday 14 April
We open with the return of the fantastic Oxford Bach Soloists and music from the English courts. The King's Musick: Restoration Music from the Chapel Royal will include Purcell's celebration for the coronation of James II, his Birthday Ode for Queen Mary II and one of Handel's Coronation Anthems for George II.
Italian Baroque
Saturday 30 June
Musica Poetica's glittering June concert celebrates the majesty and opulence of the Italian Baroque. Alongside music by Frescobaldi, Cozzolani and Caccini, a particular highlight will be a compete performance of Carissimi's Jeptha.
Grand Baroque
Saturday 25 August
Oxford Bach Soloists transport us to the opulence and grandeur of the Baroque with Handel's four coronation anthems for King George II and his magnificent Dettingen Te Deum composed to celebrate the glorious defeat of the French at Dettingen.
German Christmas Baroque
Saturday 22 December
Bath Recitals culminates the season with a glorious Christmas celebration with Musica Poetica and a celebration of the wonder of a Baroque Christmas of the 17th and 18th century Germany.
---
Running alongside our Baroque Series is our fantastic Recital Series featuring some of the finest rising stars of their generation:
Debut
Love, Youth and Mischief
Saturday 28 July *Note change of date*
Carnevale String Trio
Saturday 29 September
Never Such Innocence
Saturday 3 November
Tickets at £15 – £16 are available now.
All our concerts now take place in the beautiful and comfortable setting of St Michael's church in Broad Street.
So book up for 2018 now.
Please install the The Events Calendar or The Events Calendar Pro Plugin to display a list of upcoming Events
https://www.bathrecitals.com/wp-content/uploads/2018/01/NR-17-04-15-207-e1520481628412.jpg
465
982
admin
https://www.bathrecitals.com/wp-content/uploads/2017/04/bath-recitals.png
admin
2018-03-25 19:19:41
2018-05-23 21:31:27
Bath Recitals Baroque Series