Flute and guitar, a match made in heaven
Classical Chamber Music has been pretty much dominated by the string quartet – and the piano – and various combinations of the two such as violin sonatas, piano trios and piano quintets. But there was something else! Find out more…
Towards the end of the 18th century a different instrumental combination started to capture the imagination and attention of audiences and composers alike with the somewhat unlikely pairing of the flute and guitar.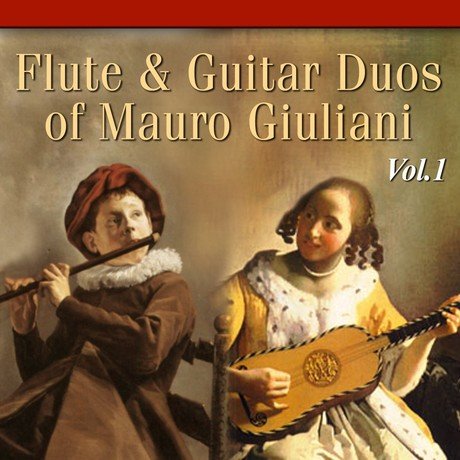 Yet in many ways they are a match made in heaven – each having a very different and distinct tonal colour. Additionally, the flute is a single line melody instrument, the guitar is both melodic and harmonic so it can easily support an accompaniment underneath a flute melody whilst also maintaining one of its own (rather like two hands on a piano).
American musicologist Kristi Benedick undertook a piece of research in 2010 which, for the first time, traced the history of this duo cataloguing over 100 pages of duet repertoire for flute and guitar.
The popularity of the flute and guitar duo can be traced back to Maro Giuliani (1781-1829), who contributed considerably to the repertoire. Prior to Giuliani there was little written for the ensemble other than duos for recorder and guitar or lute.
Born in South Eastern Italy, Guiliani had moved to Vienna by 1806 where he had established himself as a composer and guitarist writing many works displaying the guitar's virtuosity and lyrical capacities. Much of Giuliani's work focused on writing specifically for flute and guitar which demonstrated the vast possibilities of the duo and inspiring other famous composers to begin exploring this combination. By the twentieth century a considerable amount of music was written – and continues to be written today for this duo.
On 30 September, guitar and flute duo Andrey Lebedev and Bronte Hudnott explore this vast repertoire from the perspective of a world tour in Music Around the World when our musical journey will take us to countries as diverse as Spain, Australia, Brazil and Japan.
MUSIC AROUND THE WORLD
30 September 2017 7.30pm
Old Theatre Royal, Bath
Also don't forget you SAVE £10 if you book for the next three concerts from Bath Recitals. Coming up we also have the Dulcinea String Quartet on 11 November and Chistmas Baroque on 16 December.
Also, remember you can join our popular Front Row members scheme for just £20 – and get 16 months for the price of 12 if you book this September.
FRONT ROW
• Priority seats
• Free programmes
• Special 'in conversation' events
• Annual member's reception
• Supporting young musicians
https://www.bathrecitals.com/wp-content/uploads/2017/09/Flute-Guitar.jpeg
401
650
admin
https://www.bathrecitals.com/wp-content/uploads/2017/04/bath-recitals.png
admin
2017-09-17 11:30:57
2019-12-21 09:50:49
Flute and guitar, a match made in heaven