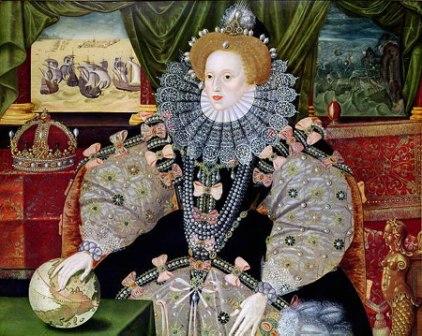 500 years of music for Queen Elizabeth
The next concert from Bath Recitals features beautiful music spanning 500 years from the time of Queen Elizabeth the First to our present Queen Elizabeth the Second.
Some of the most wonderful music from the time of Queen Elizabeth I starts the concert with music by John Sheppard, Thomas Tallis, William Byrd and Orlando Gibbons. But then we are transported forward in time to our own period and to some of the music written during the long reign our very own Queen Elizabeth II.
Director Tom Hammond-Davies tell us:
'One on the connecting threads here are the words of William Shakespeare who lived under the patronage of Queen Elizabeth I. Yet it was his words which inspired so many composers during the reign of Queen Elizabeth II from Benjamin Britten to Vaughan Williams and John Rutter.'
One of the more unusual highlights will be from the great British jazz pianist George Searing with Spring. The composer of over 300 titles, including the jazz standard Lullaby of Birdland, many people will be surprised to hear that Shearing also wrote a series of settings of Shakespeare Sonnets including this exquisite piece in this captivating choral arrangement.
Gloriana! is the title for his fascinating programme which was included in the Blenheim Singers' 2016 tour to Frankfurt, Bavaria and the Alsace under their Director, Tom Hammond-Davies – and with a hugely positive reception wherever they went.
Each item is introduced by a different member of the choir giving a more personal insight into the music and to the poetry to which it is set.
The Blenheim Singers perform Gloriana! at the Bath's Old Theatre Royal on 6 May at 7.30pm.
https://www.bathrecitals.com/wp-content/uploads/2017/04/QEI.jpg
336
422
admin
https://www.bathrecitals.com/wp-content/uploads/2017/04/bath-recitals.png
admin
2017-04-09 20:13:21
2018-05-23 21:31:29
500 years of music for Queen Elizabeth