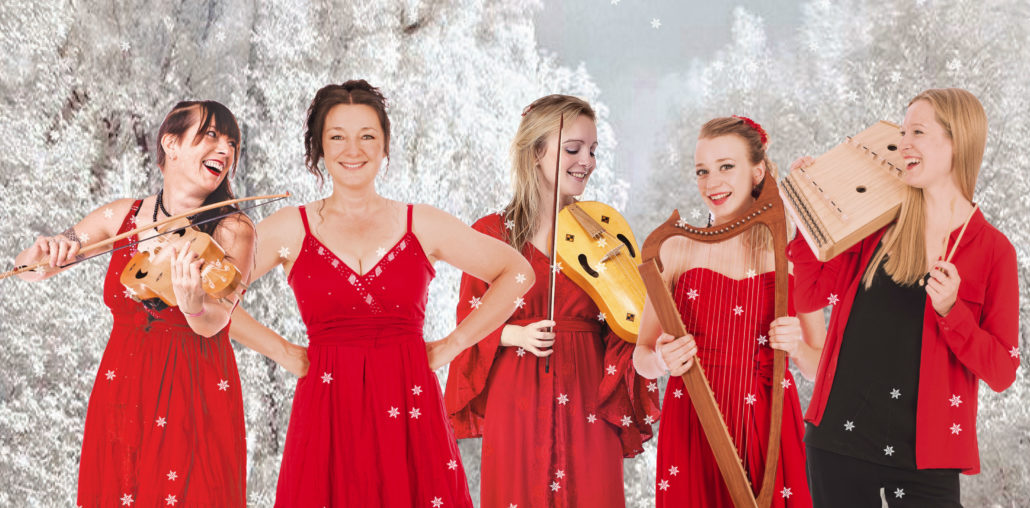 Seasonal treats from Bath Recitals
As 2016 races to a close Bath Recitals audiences are in for not one but two Christmas treats on 10 and 18 December.  'Not more Christmas concerts' I hear you cry! Well actually these events are a bit special and too good to miss. Let's explain why these concerts are rather different…
Piatti Quartet
1. A prizewinning quartet – just look at some of these prizes and awards:
2015 Wigmore Hall International String Quartet Competition, laureates of the St Martin in the Fields Competition, multiple Hattori Foundation awards, St.Peter's Prize, St Lawrence String Quartet Prize. Leverhulme Fellows at the Royal Academy of Music, Tunnel Trust and Countess of Munster awards etc etc.
2. An international line up – globetrotting musicians
A quick glance through the biographies of this international crew lists Canada, USA, Australia, Ireland, Denmark, Sweden, Portugal, Germany, Spain, France and the UK as places on the world map where they have performed with orchestras and chamber ensembles.
3. A String Quartet – plus one
The Piatti are joined by guest cellist Ella Rundle for "perhaps the most beautiful piece of chamber music ever composed" (The Telegraph) with Franz Schubert's magnificent Quintet in C major. A passionate chamber musician, Ella is also a member of the cello octet Cellophony.
"Rundle gave it with unfazed expertise"
CLASSICAL SOURCE
"played with infectious passion"
OTTAWA CITIZEN
"Just blows you away… thrown off with terrific panache"
THE TELEGRAPH
Experience the wonderful Piatti Quartet with Ella Rundle at the Old Theatre Royal on 10 December in a programme of Haydn, Bridge, Hawkins and Schubert.
Joglaresa
A week later Belinda Sykes & Joglaresa make a welcome return to Bath – this time at Bath's famous Pump Room on 18 December. So what's so special about this group?
1. An all female musical group?
Yes – the five female voices and instrumentalist that make up Joglaresa celebrate Yule with Christmas lullabies, nowells, medieval chants and wassails accompanied by fidel, harp, dulcimer and percussion.
2. What's this about Nunnes and Roses?
One of the medieval caroles they will be performing is called Nuns Sing of a Rose – a ballad of illicit love and villainous seducers!
3. So is this just an evening of medieval music?
Not at all – Joglaresa use their combined experiences and upbringings drenched in traditional Celtic, English, Maghrebi, Balkan and Middle Eastern music to connect ancient and traditional music and communicate it in a fun, authentic and interesting way.
"magic and menace"
THE TIMES
"compulsive rhythmic energy"
THE TELEGRAPH
"Joglaresa are at the forefront…"
THE TIMES
"sound scholarship, a combined experience of musical cultures, and spirited delivery"
EARLY MUSIC TODAY
Join in with Joglaresa's inimitable energy, irrepressible cheeriness, rebellion and seasonal yuletide fun on 18 December at the Pump Room. Tickets £5-£15
https://www.bathrecitals.com/wp-content/uploads/2016/10/RedSnowWomen2-scaled.jpg
1937
3926
admin
https://www.bathrecitals.com/wp-content/uploads/2017/04/bath-recitals.png
admin
2016-12-04 17:46:19
2018-05-23 21:31:30
Seasonal treats from Bath Recitals