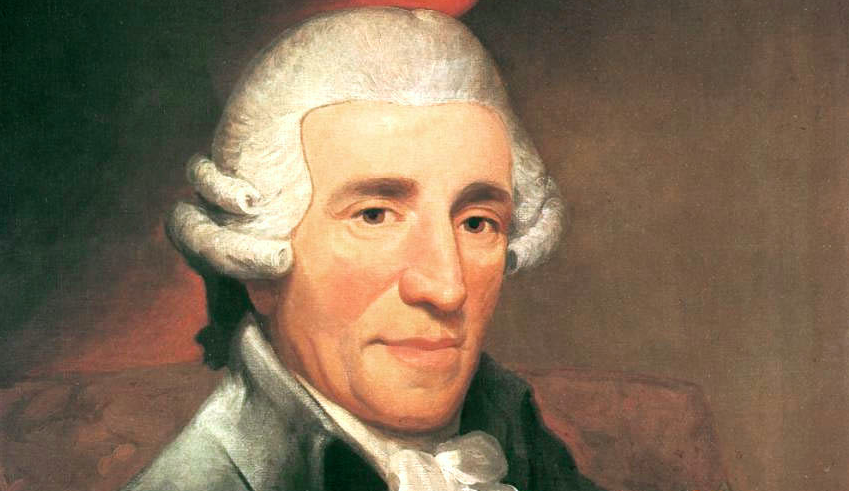 Haydn's visit to Bath – and what he really thought about the city
One of the works to be performed by the Piatti Quartet on 10 December will be Haydn's 1772 String Quartet in C Major Op.20 No.2 – one of the works that earned Haydn the nickname 'The Father of the String Quartet'.
But what events brought Haydn to Bath a few years later?
Haydn was well-established as one of the leading composers of Europe presiding over the busy musical life at the court of the Hungarian Prince Nikolaus Esterházy 'the Magnificent'. But after the death of his patron in 1790, Haydn soon embarked on his travels to England – to Oxford, Cambridge, Slough and London. In 1794 aged 62 he embarked on more journeys to Hampton Court, Gosport, Portsmouth, the Isle of Wight, Winchester and eventually to Bath and Bristol.
Haydn arrived in Bath on 2 August accompanied by the flautist Andrew Ashe, and the Venetian composer and singing teacher Giambattista Cimador. He stayed at the home of the renowned castrato, composer and harpsichordist Venanzio Rauzzini, who had succeeded William Herschel as Director of Music for the Pump Room and Assembly Rooms in Bath.
Haydn's description of his trip in his diary gives a good account of his agreeable time in the city:
"on August 2, 1794, I left for Bath at five in the morning and arrived at 8pm. I stayed with Mr Rauzzini, a very famous musician who was one of the greatest singers of his time. He has been living there for 19 years, supports himself with subscription concerts in the winter, and also gives lessons. He is a very good and hospitable man. His summer house, where I stayed, lies in a very lovely site on a hill that overlooks the whole city.

Bath is one of the most beautiful towns in Europe, all the houses being made of stone. The stone is quarried in the nearby hills and it is so soft that it can be cut easily into all shapes, and is very white. The longer it is out of the earth, the harder it becomes. There are many beautiful squares with the most magnificent houses. The whole town lives on a slope, and therefore there are few coaches, but there are plenty of Sedan chairs in which one can be carried a good distance for sixpence."
Rauzzini's showed Haydn the tomb of his beloved dog Turk, in his garden, bearing the inscription: "Turk was a faithful dog and not a man," Haydn set these words as a four-part canon which Rauzzini later added to the dog's epitaph. You can still see the memorial to Venanzio Rauzzini in Bath Abbey which was erected to him by his pupils.
Haydn also received a remarkably enthusiastic welcome in the Bath Herald and Register:
"Oh, had I Jubal's lyre, I would sweep the strings till Echo tired with repeating – Haydn treads upon Bathonian ground! Had this place, previous to his arrival, been the seat of discord it must now lulled into peace by the God of Harmony – while every individual who has music in his soul must exclaim with enthusiasm: Erit mihi magnus Apollo!"
Hear the prizewinning Piatti Quartet perform Haydn's String Quartet alongside works by Bridge, Hawkins and Schubert on 10 December in Bath's atmospheric Old Theatre Royal.
"Musically compelling …"  The Strad
https://www.bathrecitals.com/wp-content/uploads/2016/11/haydn.png
491
849
admin
https://www.bathrecitals.com/wp-content/uploads/2017/04/bath-recitals.png
admin
2016-11-12 07:00:21
2018-05-23 21:31:30
Haydn's visit to Bath – and what he really thought about the city