36 years of music making in Bath
Nicholas Keyworth asks Tom Clarke, President of Bath Recitals about his involvement in the Bath musical scene.
Tom has been a prominent figure in the cultural life of the city for 36 years – a city crowded with festivals, theatre, concerts, choral societies and orchestras. I was interested to hear more about Tom's involvement and how he has managed to carve out a unique niche in the city's calendar.
I first asked Tom about his background from Yorkshire, the son of a coal miner, to musical studies in London, and what brought him to Bath:
"I studied piano from the age of 5 and won many competitions including the Huddersfield piano competition. In 1968 I went to the Royal Academy of Music studying with Michael Head where I gained my LRAM and ARAM. I also gained a fellowship from Trinity College of Music for a research FTCL in 1976. After teaching in Doncaster and Romford David Gregory and I came to Bath in 1980 to found Connaught College."
What the musical scene was like in Bath at that time?
"When I first came to Bath the musical scene was dominated by the Bath International Music Festival. There were also many amateur musical organisations such as choirs and local orchestras. David and I set up the Bath Georgian Festival Society to give a platform to young professional musicians in the early stages of their careers."
The BGFS was hugely successful promoting up to 57 concerts a year including full scale operas, an orchestra, choir and many small scale chamber events.
What were some of your highlights?
"Handel's operas Partenope and Ezio are certainly two of my favourite. There were also some great recitals including one by Sir Peter Pears to reopen the refurbished Pump Room and a recital by the great soprano Elizabeth Harwood."
Tom told me how, in the earlier days it was easy to get audiences and the Pump Room would be packed out. Concerts in the Assembly Rooms would bring audiences of 700. Now it is much harder. Tom has some strong views on the subject of musical education and funding:
"A series of philistine governments have caused increasing damage to music teaching in state schools and the RAM and RCM have felt it increasingly appropriate to educate foreign students at enhanced fees as they apparently cannot fill their places with home students.

"Also, with less money around it is harder to raise funds from public bodies such as local authorities and private trusts – so a vicious cycle develops. The result is that it has never been harder for a young musician to make a living than today. I hope that the work we do through Bath Recitals and the support of our audiences helps to give some support to our musicians of tomorrow."
More recently, the BGFS changed its name to Bath Recitals to focus more on smaller scale chamber events and a more manageable 8 events each year.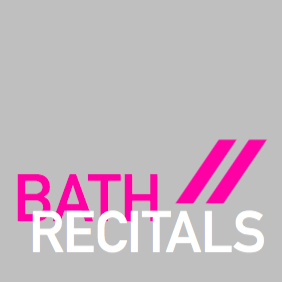 How many concerts do you think you have staged over the past 36 years?
"I've put on nearly 600 shows (Tom always insists on calling all his events, operas and concerts 'shows'). I think this has had a hugely positive impact on the cultural scene in the city as well as providing a valuable platform for young professional musicians."
And of course the work of Bath Recitals continues this legacy. The next concert features four young professional string players in the form of the Jubilee Quartet who will be giving a captivating performance of Haydn, Schubert Webern and Janacek in the atmospheric surroundings of Bath's Old Theatre Royal on 27 August.
Support the work of Bath Recitals by joining FRONT ROW.
https://www.bathrecitals.com/wp-content/uploads/2016/08/Bath-Georgian-Festival-Orchestra-and-Choir-with-Tom-at-the-harpsichord-1.jpg
1339
1000
admin
https://www.bathrecitals.com/wp-content/uploads/2017/04/bath-recitals.png
admin
2016-08-19 21:34:37
2016-08-19 21:34:37
36 years of music making in Bath