"An early-instrument ensemble of exceptional quality."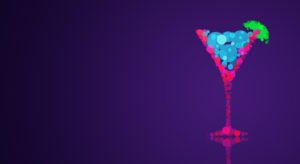 Musica Poetica takes us on a 17th and 18th century whirlwind tour of Europe with Baroque Tales. But this is an evening of much more than music with a unique evening's entertainment presenting early music in the context of the period – so your ticket will include a complimentary Baroque-themed cocktail and canapés to ensure our summer musical party goes off with a swing.
From France with the music of Rameau and Clérambault; to Italy with Cavalli, to Germany with Tunder and to England with the music of Purcell and Handel.
Performing on period instruments, Musica Poetica is an early music ensemble dedicated to bringing early music to new audiences in extraordinary venues. With a reputation for energetic and engaging performances of repertoire from Monteverdi to Mozart., they have been praised for their "constantly upbeat brilliance and dynamism". The five core members of Musica Poetica present a line up of violin, cello/viola da gamba, keyboards, soprano and bass-baritone vocals. 
Franz Tunder: Salve coelestis pater & An Wasserflüssen Babylon
Heinrich Biber: Sonata Representiva
Louis-Nicolas Clérambault: La Mort d'Hercule
Jean-Philippe Rameau: 3-ième Concert, Pièces de Clavecin en Concerts
George Frederic Handel: Rejoice Greatly (from Messiah) & The Harmonious Blacksmith
Henry Purcell: Fairest Isle, King Arthur
Richard Leveridge: 3 Comic Songs
Francesco Cavalli: La Calisto, Scenes 1 & 2